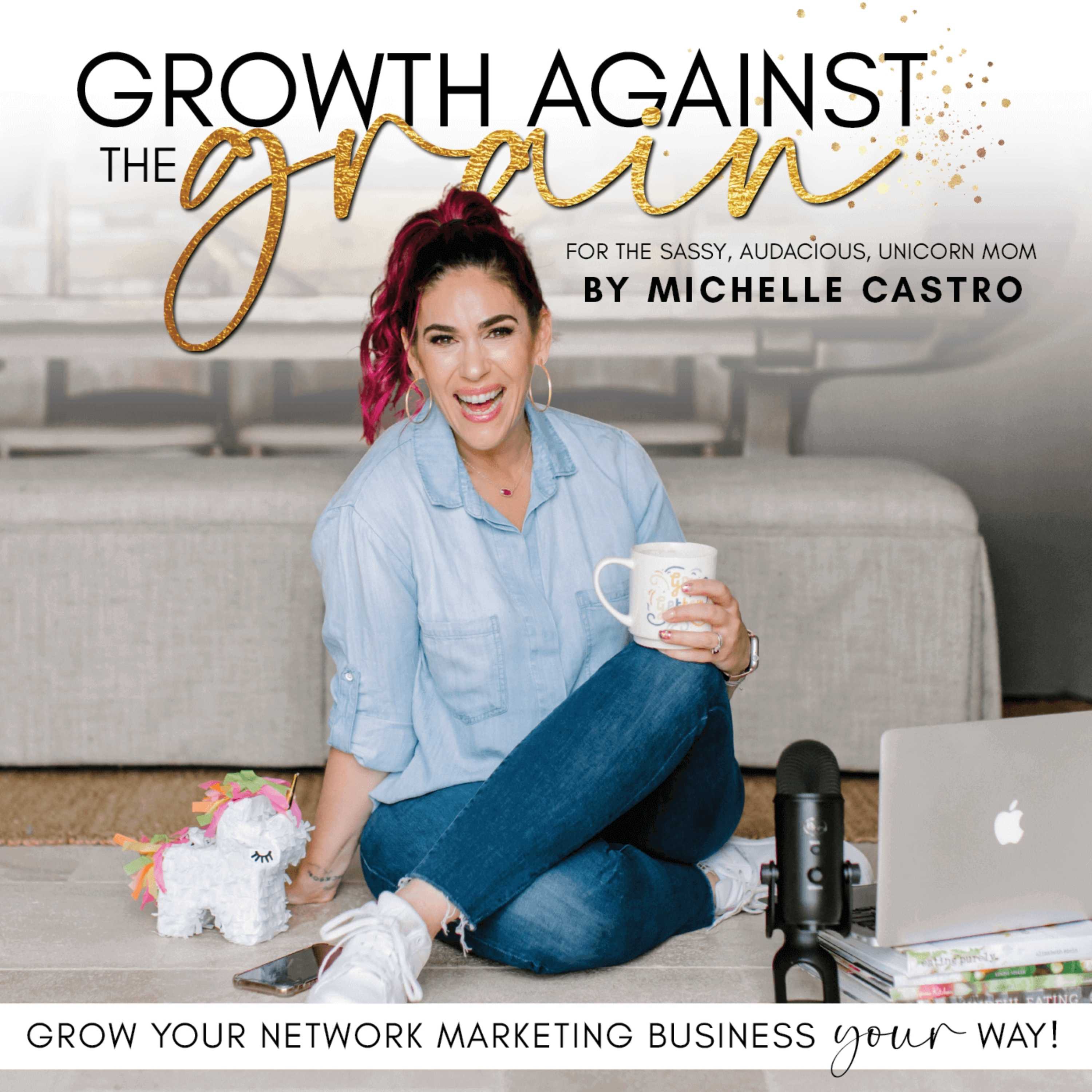 I am so excited about today's episode!!!
Well...I'm excited about all of them...but this is one that I KNOW you are struggling with!  You partnered with your network marketing / direct sales business because you want more freedom and yet you find yourself tied to your phone far more than you ever wanted!
WHAT IF there were a way to get your work done, create the post, share the content, and then...MOVE ON to the next thing!!!!
Well...that's EXACTLY what Blair is going to be sharing with us today!!!
You are going to LOVE her!!
xx,
Michelle
A LITTLE ABOUT BLAIR:
Blair Critch is a retired kindergarten teacher who turned entrepreneur after a financial bankruptcy and hardship hit her family. Knowing she needed to figure out a way to use her God given talents to help her family, but be home with her boys Blair realized entrepreneurship was where God was leading her.
Blair now is a 7 figure earner with a vitamin/supplement company. Blair leads a team of thousands and helps train other women who are starting off in entrepreneurship to have success with her group, Blessed Momma Bosses. After making it through the hardship of bankruptcy, her husband's addiction to pain pills, and recently cancer she shows up daily to inspire and help other women grow their businesses without sacrificing time with their family. Kellie & Blair created Blessed Momma Bosses and our podcast to reach more women to help them create a life of freedom.
PODCAST: https://podcasts.apple.com/us/podcast/blessed-momma-bosses/id1533892980
Connect with us at blessedmommabosses@gmail.com
Work with us inside our Facebook community at www.blessedmommabossesgroup.com or on Facebook at https://www.facebook.com/blessedmommabosses
Connect with us Instagram @blessedmommabosses_ , @kelliehoover , @blaircritch2
WANT TO WORK WITH ME?
Have you been thinking about grabbing one of my 1:1 coaching sessions?  Do it TODAY!
Through the end of June you can save $10 AND get an extra 15 minutes for your coaching call.
Whether you're frustrated where you're at, don't know what to do to get you where you want to go, are looking to buckle down, not sure who your ICA is, or any other concern you're having with your business...SCHEDULE A CALL!
I'd LOVE to spend some time with you getting you from A to...wherever you want to go!
Grab the LIMITED-TIME COACHING SPECIAL > > > bit.ly/gatgcoaching
(you can schedule up to 60 days out!)
MY PERSONAL FAVORITE LEAN BODY SYSTEM: http://bit.ly/leanbody-chocolate 
(this is the link for chocolate, but you can choose from vanilla, peach, lemon, coconut lime, & mango.)
PROMO CODE: 8466625
HAVE QUESTIONS? 
email me or DM me on IG
HAVE YOU JOINED THE FB COMMUNITY?
GIRL...if you're loving the podcast, then go over and meet your fellow unicorns in the FB group.
https://bit.ly/networkmarketingmamas
INSTAGRAM: https://www.instagram.com/hey.its.michellecastro/
CONTACT ME: hello@growthagainstthegrain.com
WEBSITE:  https://www.growthagainstthegrain.com