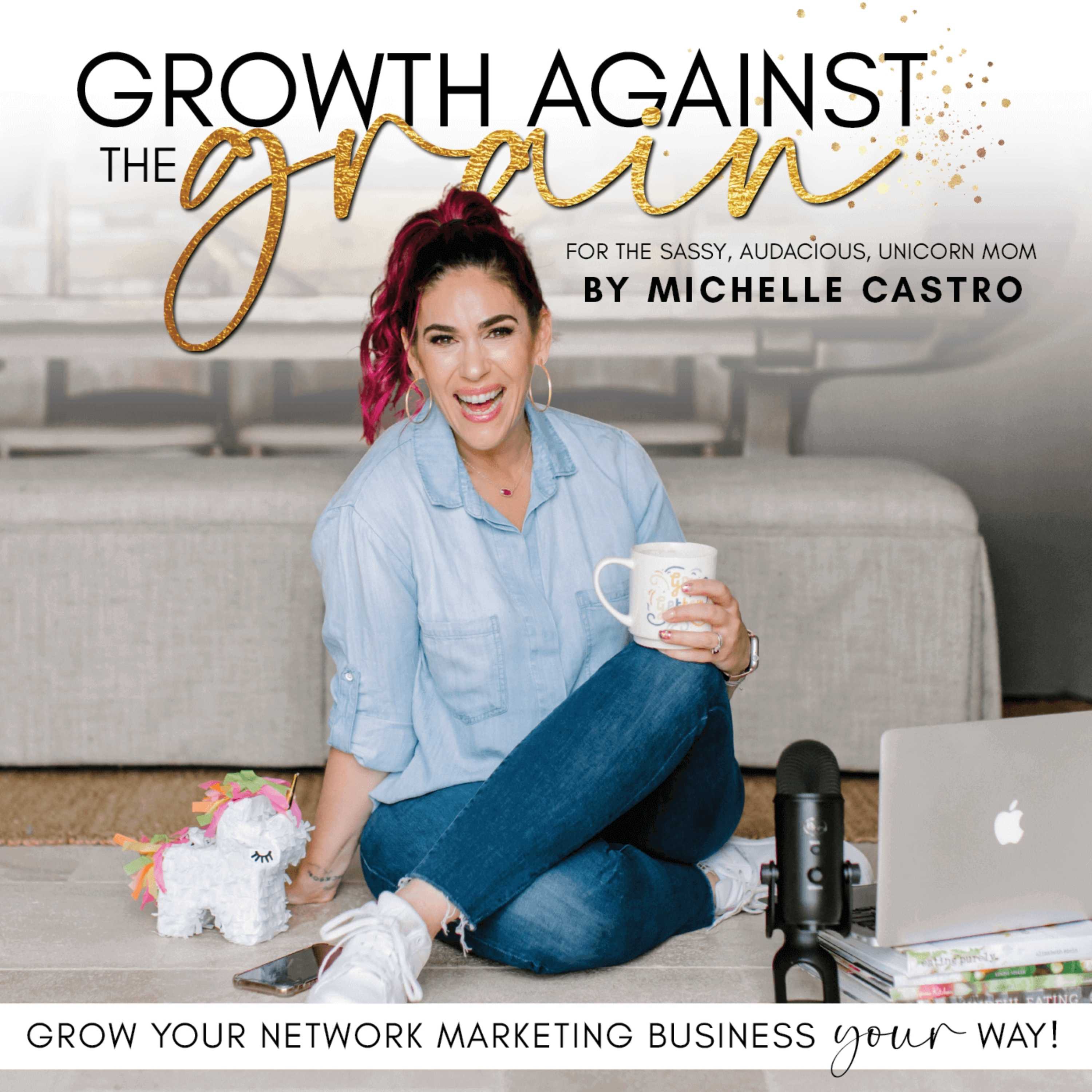 You read that right!!
I PROMISE you this is no HYPE!  You will NOT want to miss this episode!! I'm sharing my VERY own podcast coach and business mentor with you...Stefanie Gass.  She's a former top 1% earner in the network marketing / direct sales industry.  She is the host of a TOP 25 podcast for Christian Entrepreneurs.  The girl KNOWS HER STUFF!!
If you got into the network marketing / direct sales / mlm space so you could have more time with your family and are finding yourself completely addicted to your phone, not knowing how to shut off, and afraid that if you do...you'll miss "that" opportunity?
Yep! I know it well!
Take a listen and hear how Stef has gone for over worked and stressed to controlling her 24, showing up completely focused on her family, and at the helm of an incredible successful business all while in her PJs, sippin on her lukewarm coffee...cause, I mean...kids! :) 
Want to connect with Stef?
Here's where you can find her…
PODCAST: https://podcasts.apple.com/us/podcast/stefanie-gass-show-clarity-coaching-kingdom-entrepreneurs/id1437868374?i=1000513545654
INSTAGRAM: https://www.instagram.com/stefaniegass/

WANT CLARITY ON WHAT THE LORD WANTS YOU TO BE DOING?
Start here with Clarify Your Calling: https://bit.ly/3eUWMdM
WANT TO START THE PODCAST?
Do exactly what I did to get started ...this will put you miles ahead!
Podcast Pro University: https://bit.ly/3b5Pwuq
Are you looking to get unstuck, want to hit those goals or not sure how to level up schedule a one-on-one coaching session.
1:1 COACHING - https://www.growthagainstthegrain.com/services
LIQUID GOLD - GET SUMMER READY - https://www.modere.com/productdetail/lean-collection-lemon?referralCode=8466625
PROMO CODE: 8466625
CONNECT: INSTAGRAM - https://www.instagram.com/hey.its.michellecastro/
CONTACT ME: hello@growthagainstthegrain.com
WEBSITE:  https://www.growthagainstthegrain.com